FREE 4 PART VIDEO TRAINING SERIES: How To Create Authority & Expert Positioning Online
FREE 4 PART VIDEO TRAINING SERIES: How To Create Authority & Expert Positioning Online
5 WAYS TO CREATE AUTHORITY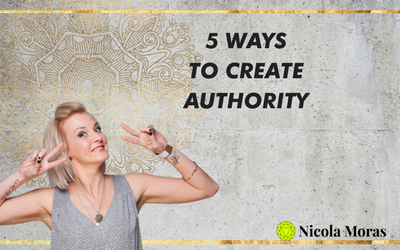 Are you ready to eliminate any kind of overwhelm when it comes to building authority online?
I mean…you know you 'should' be doing it, right? Creating your presence…but I suspect that you probably don't want to be doing things just because you 'think you should'…you want to be doing things because it's actually going to help you to stand out and have a bigger impact!
It needs to be doable, leveragable and FEEL GOOD.
Here's my take on the simplest way to create authority (you will still need to 'do the work'…but you don't have to do all of the things!! You want to do it strategically and with intention. Ammiright?!!?)
I trust that this has helped you.
Now go gettum!
Nicola