FREE 4 PART VIDEO TRAINING SERIES: How To Create Authority & Expert Positioning Online
FREE 4 PART VIDEO TRAINING SERIES: How To Create Authority & Expert Positioning Online
WHEN I DECIDED, AGAIN, WHAT I REALLY WANTED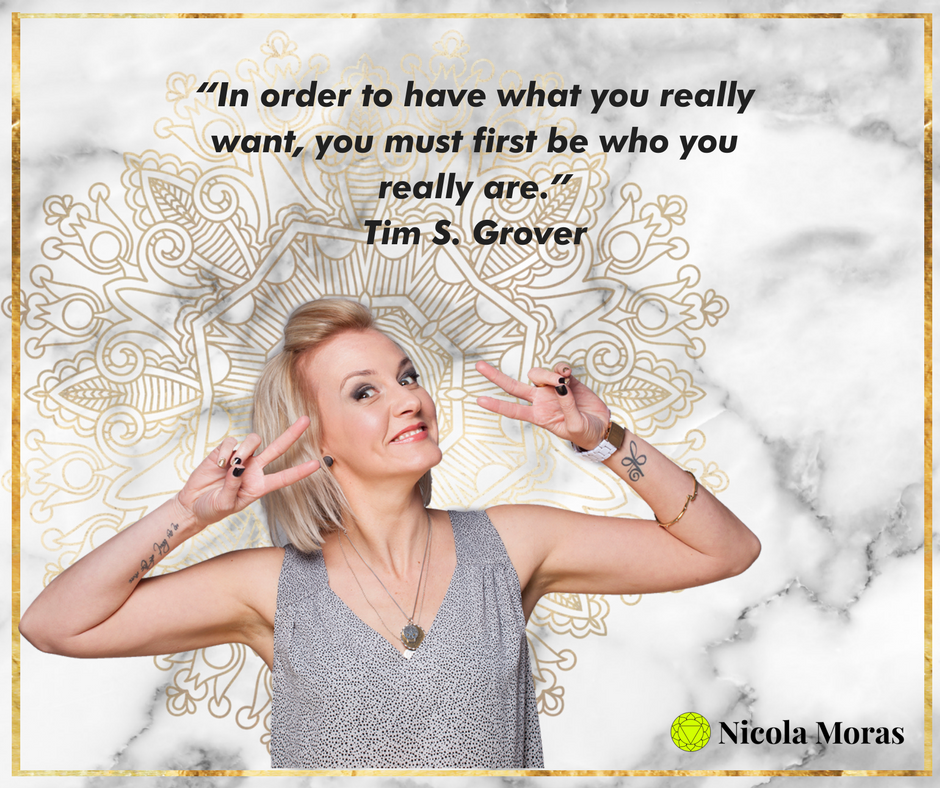 The moment that I decided – AGAIN – what I truly wanted.
I was asked a question "Do you REALLY want to have a business?" and it made me think. Like, REALLY think.
You see, the past 2 years I've faced all sorts of 'stuff' that have really changed me as a human, as a mother and as a business owner.
The first 5 years of my business was all about 'Hitting the $100K/month' goal. Striving. Working. Marketing my ass off. Travelling EVERYWHERE, all the time. Investing TONS of money into mentors. RELENTLESS FOCUS.
And it was great. I loved it.
But then life happened. I spent close to 2 years fighting to keep my oldest daughter alive on many different levels.
I learned how to become an energy healer so that I could do the energetic work that I somehow KNEW needed to be done.
I SCALED BACK my business. I took on less clients. They were given more of me. And I was ok with all of this.
When things started to get better, I had a group of 'mean girls' rear their heads and threaten me with all sorts of legal action and 'going to the media' if I didn't refund them their money (AFTER consuming my entire training and using all my resources). Yes. That's what we call blackmail. I said no, of course, because I wasn't going to be bullied into refunding someone after they had used all the training, the resources, my time and my IP to do what they were doing. I've been doing this for 7 years, my stuff WORKS!!!!!
BUT… It took it out of me. I couldn't understand WHY and HOW people could be some damn vindictive and vicious. It was an interesting learning curve.
When we roll around to August 2017, I had days where I did not want to get out of bed. Everything was too hard. I'd been pushing for 2 years to keep my kid alive, I'd been pushing for 7 years to grow and keep my business tracking along well, I was still delivering and enjoying that….
Honestly, I think there might have been some PTSD along with being told I had adrenal fatigue (again).
So I scaled back even more.
I took some time for self care.
I took some time to do what I needed to do in terms of healing and recalibration.
And I decided I was READY to 'come back' in September. To kick things up again and essentially get back into the swing of everything.
I realised that I had MISSED IT! I didn't hate my business. I was just tired.
But things didn't pick back up quite as quick as I thought that they would.

#littlemissimpatientmuch

!?
I made the decision in October that I wanted to learn a new energy modality (it's FREAKING awesome, BTW!!) which meant that I'd be off to the USA again. YAY!
BUT… I was stopped in my tracks on the day that I got there.
A seemingly offhanded comment from a great friend, client and teacher of mine said "I think you need to decide if you want to have a business or not" …..
To me, it was a no brainer. OF COURSE I want a business. OF COURSE I want to be a business owner… WHY ON EARTH would THAT have even come out of his mouth?! Did he know something I didn't ? Did he 'read' something that gave him that idea???
What is the alternative? I don't want to be a 'stay at home mum who's job is to look after the house and the kids and her husband'. There's nothing wrong with that , but it's NOT ME.
I didn't want to be an employee. EUGH. I come out in hives just thinking about it. Clock in. Clock out. Perform. Do this. Do that. Don't do this. Do that this way.
So, HELL YES I want to run my business!
I love the clients I work with.
I love the people I speak to who don't become clients.
I love that I can work from home, pick up the kids and get back to work when we get home!!!
I love the fact that I have clients COME TO MY TOWN for training.
I LOVE LOVE LOVE LOVE LOVE LOVE THE SHIT OUT OF MY BUSINESS!!!!!!
It's not always easy to keep going when you're not 'feeling it'.
It's not easy saying to someone that you need help.
It's not easy putting yourself out there and being VULNERABLE all the time.
But WHAT'S THE ALTERNATIVE?
TO LET FEAR RUN YOUR LIFE?
TO LET SELF DOUBT MAKE YOUR DECISIONS FOR YOU?
UMM……. HELL FUCKING NO!!!!
Here's what you need to do:
Just get yourself out there.
DECIDE THAT YOU WANT TO RUN A FREAKING SUCCESSFUL BUSINESS THAT AFFORDS YOU THE LIFESTYLE THAT YOU WANT…. THE WHOLE REASON YOU STARTED YOUR BUSINESS.
Kind of like you should be doing with your marriage. With being a great parent. With being a great coach.
DECIDE every day that the ALTERNATIVE IS NOT EVEN AN OPTION.
Because, baby, you're worth it.
If you want help with getting yourself out there, join me first and foremost for my upcoming LIVE webinar, because LIVE is always BEST: www.nicolajmoras.com
PS. Yes, my daughter is AMAZING
☺
x I am in the best place I've EVER been. My family is awesome. My clients are awesome! We'd love to have you join our tribe.