FREE 4 PART VIDEO TRAINING SERIES: How To Create Authority & Expert Positioning Online
FREE 4 PART VIDEO TRAINING SERIES: How To Create Authority & Expert Positioning Online
CREATING THE SPACE FOR GOODNESS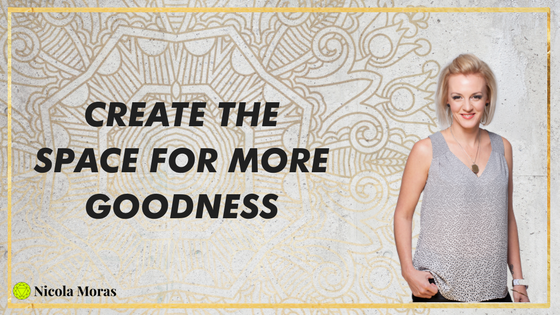 Our days are generally busy and full, right? Yet, we KNOW that the things that we create the SPACE FOR we prioritise.
Here's why it's SO important for YOU to create the space for more of what you want
We want to create empty buckets or pockets for the 'YESSES', for the good experiences, for the new clients and of course, the money to come into our world.
– Nicola