FREE 4 PART VIDEO TRAINING SERIES: How To Create Authority & Expert Positioning Online
FREE 4 PART VIDEO TRAINING SERIES: How To Create Authority & Expert Positioning Online
How To Eliminate Resistance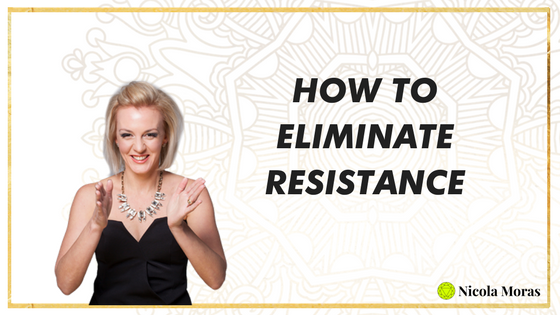 Ugh. That feeling of BEING STUCK. Knowing that you HAVE to do something – ANYTHING – to get out of this cycle of eeewie stuckness. We've all been there. Many times. It seems to creep in and them WHAM! Whacks you over the head – and if you're not aware of what's happening, it knock you for a six…
TRUTH BOMB: Every single business owner has resistance at one time or another. It could procrastination over making a decision to let someone go. It might be around creating content. It could be around taking a LEAP out of your comfort zone. EVERYONE GOES THROUGH IT.
You. Are. Not. Alone.
It doesn't mean, however, that you can wallow in it for forever and a day!
Check out the below video for how I use resistance to my advantage (most of the time!!).
And remember: if you have questions or comments, leave them below. I'd love to help you work through this
Nicola