FREE 4 PART VIDEO TRAINING SERIES: How To Create Authority & Expert Positioning Online
FREE 4 PART VIDEO TRAINING SERIES: How To Create Authority & Expert Positioning Online
Feeling Unmotivated? Do These 3 Things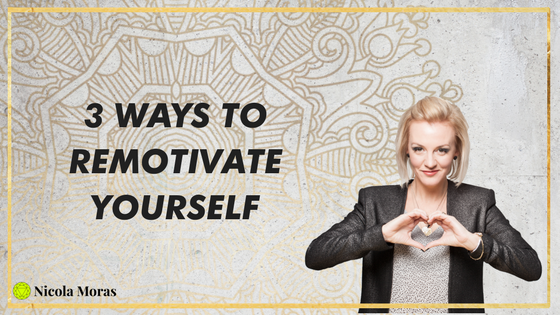 There's nothing worse than your head being in a serious funk and not having a way to get out of it.
Given that this is something I see talked about a lot (and hear it in conversations I have regularly) I decided that TODAY was the day to talk about it with you, too.
Check out the 3 Steps To Remotivate Yourself by watching the video below
Looking forward to hearing your comments or even questions below!
Nicola