FREE 4 PART VIDEO TRAINING SERIES: How To Create Authority & Expert Positioning Online
FREE 4 PART VIDEO TRAINING SERIES: How To Create Authority & Expert Positioning Online
The Entrepreneurial Friendship Paradox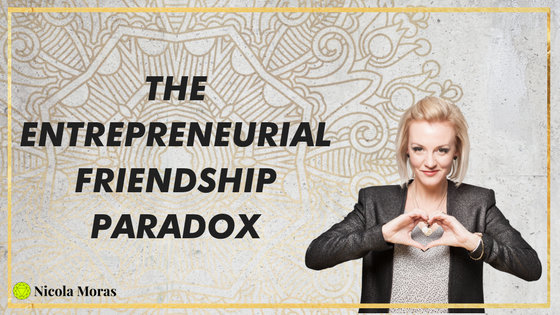 "People always come into your life for a reason, a season and a lifetime"… Whilst this is TRUE (and we know it, LOGICALLY) it doesn't always make it an 'easy' thing to come to terms with.
I mean, if you think about it… we've all had friends throughout our lives. Some are still around and some aren't… What I've found throughout my entrepreneurial career for both MYSELF and for my clients, this tends to be AMPLIFIED while you're going through an accelerated growth phase. Don't you?
There are friends who 'get it' and there are others that don't. There are some who are cheering you on and others suggesting you should go back to your day job because this level of stress and pressure just 'isn't worth it'.
The BIG QUESTION is "So what do you do about it?".. and this gets asked of me A LOT and I wanted to share my thoughts on it so as to help you work through this.
Check out the video, leave your questions or comments below, and remember YOU'VE GOT THIS.
Nicola