FREE 4 PART VIDEO TRAINING SERIES: How To Create Authority & Expert Positioning Online
FREE 4 PART VIDEO TRAINING SERIES: How To Create Authority & Expert Positioning Online
HOW TO MAKE WORKING FROM HOME WORK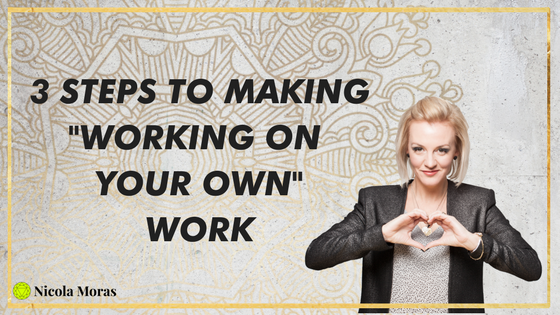 The whole allure of working from home is one thing… actually DOING IT without people around you is a whole different thing – particularly if one of your big drivers is connection and being around people.
I live in the middle of nowhere in a town where there's not a big entrepreneurial community, which is fine. It DOES however, pose a new challenge when it comes to hanging out with – and connecting with – people who are on a similar journey.
Here are my 3 'tips' to making it work for you
I trust this has been helpful – if you have questions or comments be sure to leave them below.
Nicola