FREE 4 PART VIDEO TRAINING SERIES: How To Create Authority & Expert Positioning Online
FREE 4 PART VIDEO TRAINING SERIES: How To Create Authority & Expert Positioning Online
OVERWHELMED WITH HOW TO STAND OUT?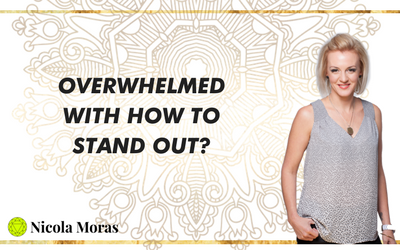 There are more and more people coming into your industry on a daily basis – and THEY are all jostling to stand out.
Now. Most people try to stand out in the same way. They try to use similar images to ones they 'think' are working for other people. They try to use the same language. Build the same ads.
AND ALL THAT ENDS UP HAPPENING, IS THAT THEY LOOK LIKE CLONES OF EACH OTHER.
Here's my opinion on HOW to STAND OUT in the market by leveraging YOU.
– Nicola