What People Are Saying
Jeromy
.
Kisma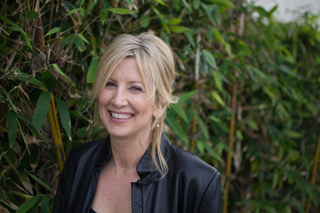 I spent 3 days working with Nicola at her amazing event in Las Vegas and the very best thing was that I left feeling and KNOWING that I accomplished important tasks and projects in my business. Too many times I go to events and feel depleted and then need to catch up for days on end because nothing really got done.

Nicola has a gift of dialing in the very next steps for your business. I can say that the week following has been amazing with productivity, positivity and sales coming in easily and effortlessly. Heck I closed 2K via text chat just yesterday!

-Kisma Orbovich, Founder, Illumination Academy
Kelly Drobek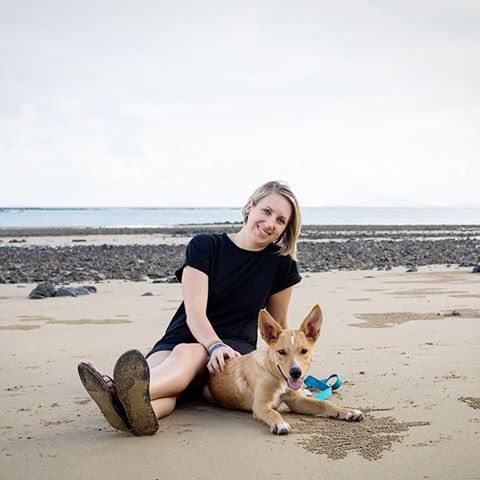 "Before working with Nicola I had no idea where to start when it came to marketing myself and my business. I was overwhelmed with the amount of information out there and honestly, just wanted someone to tell me the steps that I needed to take – as well as teach me HOW to make it all work together. I went through Nicola's course and not only does she know her marketing shiz – she knows people. I am excited to grow my business. Marketing can be tricky but it's completely understandable and logical now that I know how the process works."

Kelly Drobek.
Kisma Orbovich
***
Sarah Platt
***
Joanna Roy
***
Susie Gasparovic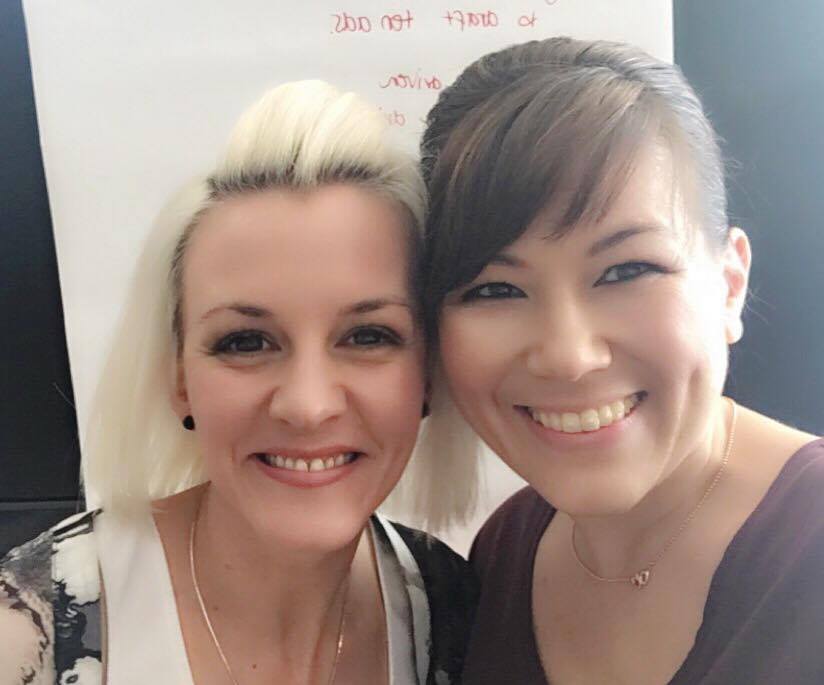 I've been working with Nicola Moras for the last 3 months. It's amazing when you invest in yourself to do the things you know you need to do to grow your business.

Nicola is ruthlessly authentic. She is direct and approaches everything with no-nonsense. She truly cares about you and your business success.

The best part about working with Nicola is her ability to see what you need to work on to drive and create results. She's a marketing genius and together with her knowledge on business, she's the best person to show you how to do it.

Nicola is the real deal. You will never regret investing in yourself and your business!

Thank you for the privilege of working with you! Susie G
***
Fleur Porter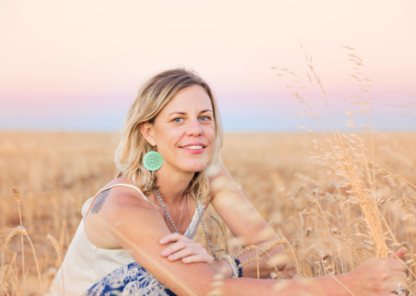 Working with Nic has been totally transformational from a business sense, most importantly I learnt that by restructuring the way I did business with my clients I could not only charge more (and thus create a sustainable business) but actually provide them with more valuable and lasting change.

 As a coach I've moved from a per session rate of $250/month to high value packaging of my services worth $2000/month. Incubating people with purpose!!! And what a crazy-amazing bunch of people I am working with, totally committed to doing what they need to get what they want to happen in their own lives.

I'm so grateful, Nicola's program was exactly what I needed to shift my business to the next level to be able to do what I love, more effectively, with more people!

Fleur went from $45k per year to doing $42k in 3 months!

Her advertising result for the last year was $3800 in ad spend to make $146k!!!!!
***
Kisma Orbovich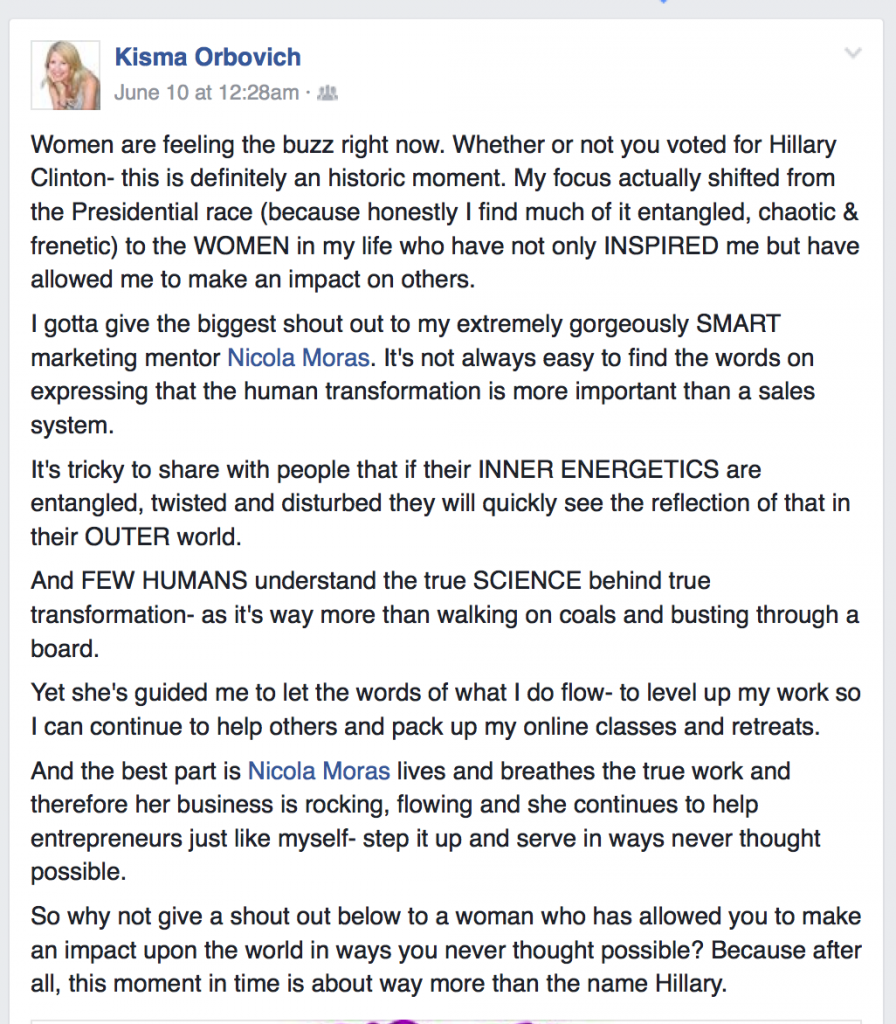 ***
Anna Siebert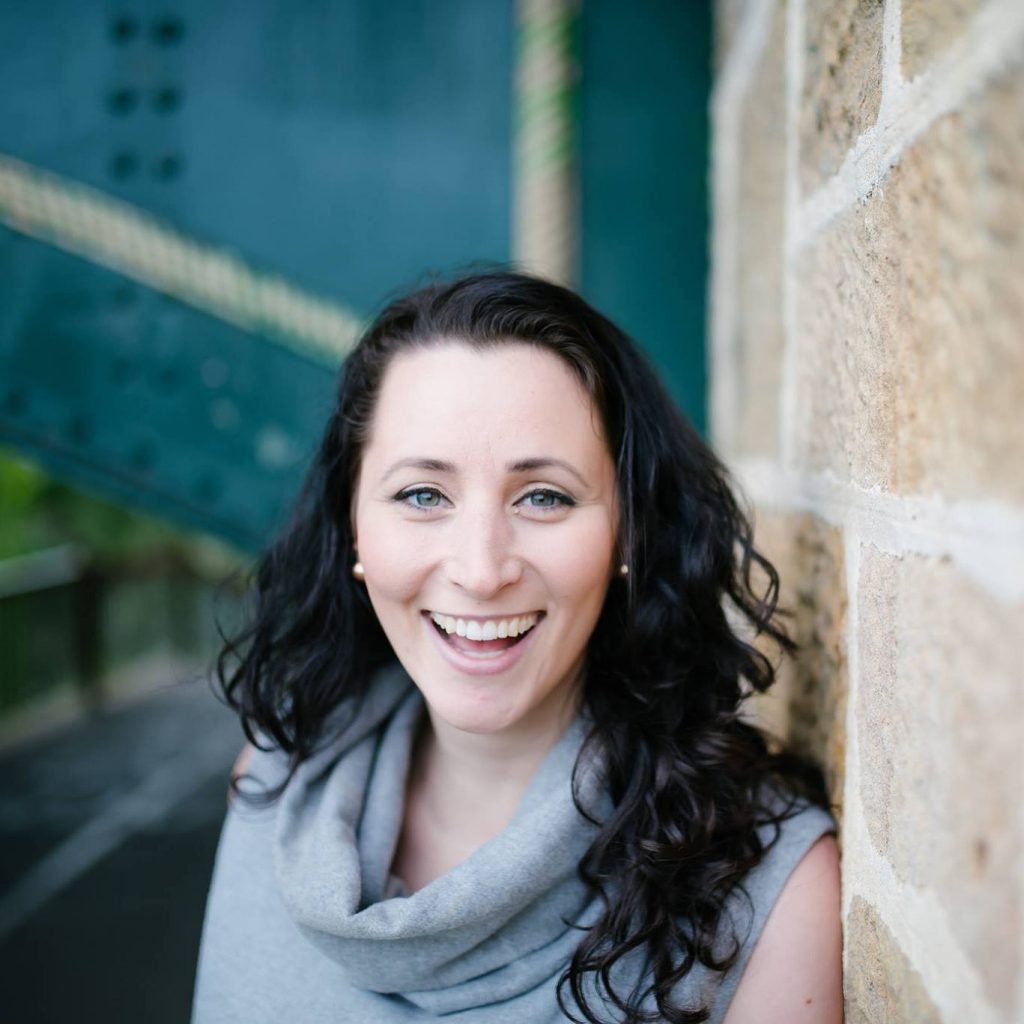 I'm BLOWN AWAY by how far I've come doing this course. Are there cheaper courses out there? Sure. But before I spoke with you Nicola, I had no clarity. I had the course inside me but I didn't know how to get it out. In 15 minutes you had me spilling it all out, and I suddenly had a vision. I was completely burnt out from working SO hard and gaining NO traction in my business, frustrated knowing I have SO MUCH to offer people and SO WANTING to help, but not knowing how to start.

Deciding to work with you reignited the fire that was flickering so low. We remortgaged our house so I could do your course, and I don't regret it for a second. Since starting with you, my Facebook page has grown, I FINALLY have a list and KNOW WHAT TO DO WITH IT, and I have a WONDERFUL course that I'm so looking forward to sharing with people. I know how to do sales – something I've previously been so shit at! I've done two webinars and am gearing up for a third.

I know EXACTLY who I'm talking to and HOW to talk to them. I'm so grateful I could burst. Thank you SO MUCH
***
***
Alison Gomulka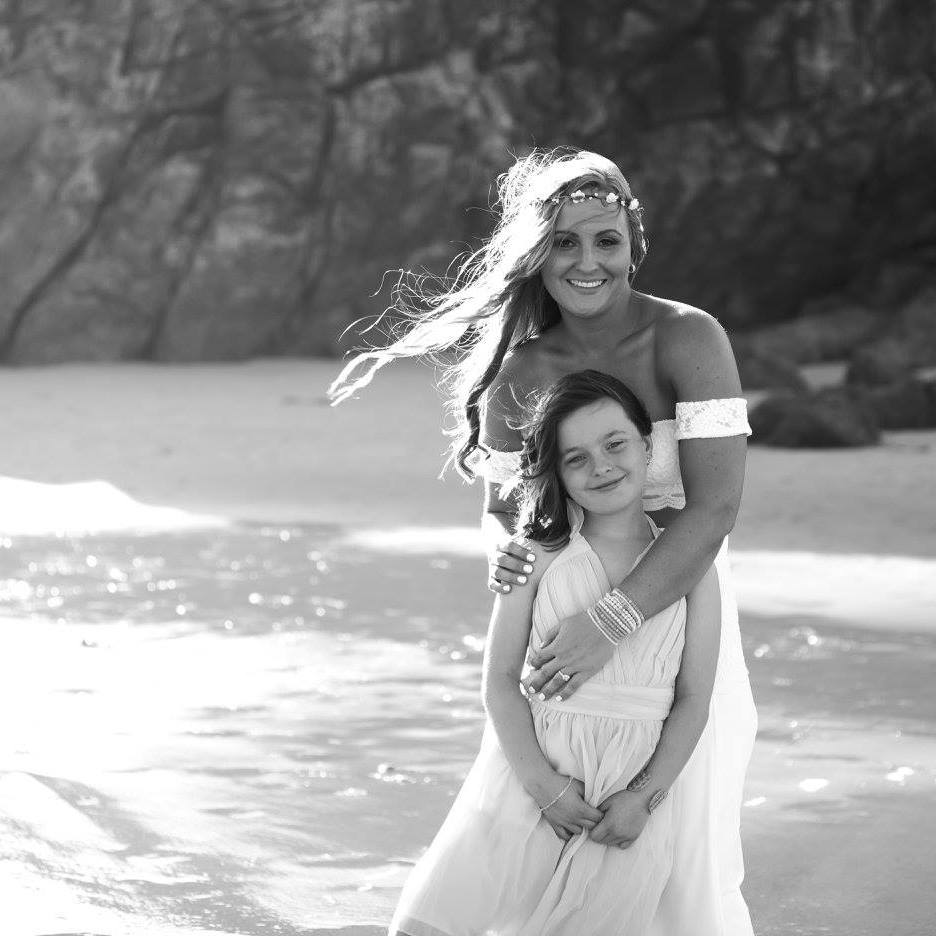 I was in a rut with my business. I knew I had an awesome message and service to offer the world but I had no idea how to get it out there!!!! A couple years ago I signed on with a different marketing coach – he was bloody AWFUL!!!! I did NOT progress at all, I did NOT get anywhere near my money's worth and I felt like I had little to no support. It was so depressing and it put me off the thought of ever trying a coach again…

And then I came across Nicola on Facebook.

I followed her for a while (she was always there in my news feed or email inbox haha!!) and something about her just resonated with me and JUST MADE SENSE. After joining in on one of her training Webinars I KNEW that I just had to work with this woman. I was so scared though as I had been so badly burned with my previous coach, but I knew I had to trust my gut and take the leap if I ever wanted to get to where I wanted to be.

My hubby was so apprehensive, I mean we had forked out all that money before with no Results! But I asked him if he trusted me and had faith in me, and of course he did!! So I made the best decision of starting with her!!!! I've had some moments where I've panicked and worried that it all just wasn't going to work….but I stuck with it and stayed CONSISTENT and just followed her process – and guess what??! It's bloody WORKING!!!!

I feel like I need to shout it from a rooftop!!! Haha!! I feel like everything happens for a reason and I am now so confident that my success is just going to continue to grow and grow – I have no doubt in my mind anymore. Nicola was everything I needed plus more, and I am so thankful for that first day she popped up in my Facebook newsfeed xx
***
Fred Funtusoff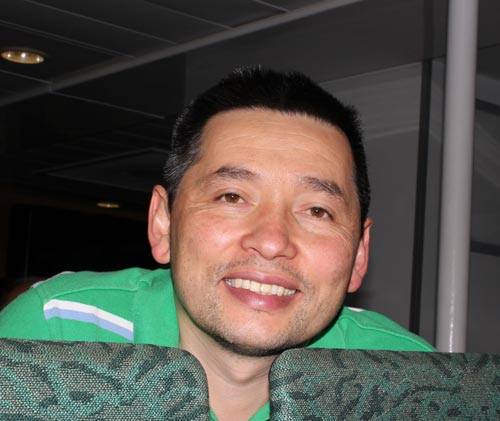 I've been to many events and trainings, however, what shines through with Nicola is that she actually cares about her clients. It's very refreshing. I've been to many events and trainings and honestly, this has been the smoothest and most professional event I've been and add the personal attention to that, it's been excellent.

I know EXACTLY what I need to do and how I need to do. Look out world! I have the clarity and the plan of exactly what I need to do.
***
Julieanne Loy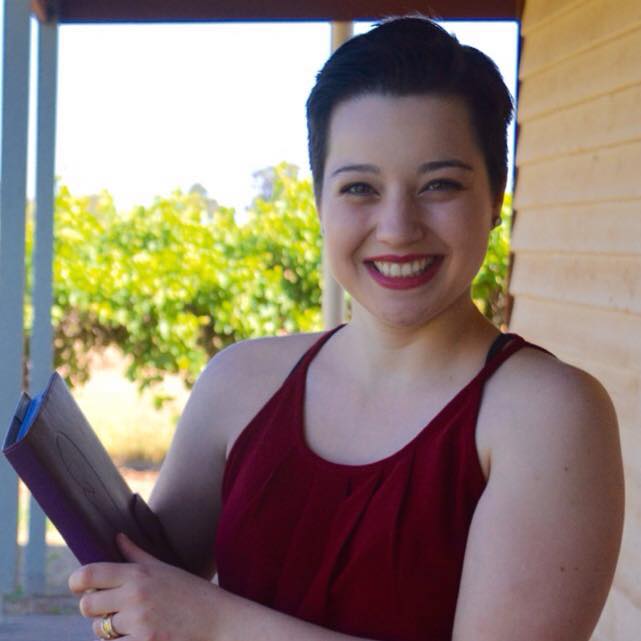 Nicola makes business FUN… She is a great motivator and leader. Her enthusiasm to help people is incredible and she has HEAPS OF AMAZING strategies for biz owners to be able to move the biz up and beyond levels imaginable! Extremely excited to be working with Nic and am amazed to see the results we have created so quickly! Every thing is possible with Nic and that's why I love working with her… Highly recommended as an all-round biz Coach and Mentor. Thanks Nic
***
Gerda Muller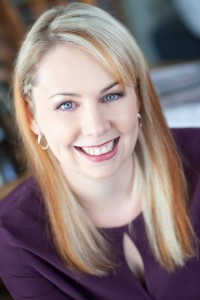 I had the privilege of spending the last 2 days with Nicola Moras and two other amazing business owners in Adelaide. I flew in all the way from Brisbane, but it was TOTALLY WORTH IT.

It was an inspiring, action-packed and life-changing 2 days! I got more done in 2 days than I would have gotten done in 2 months if I had tried this by myself. Nicola was her amazing self and over-delivered beyond expectations.

My brain was challenged, molded and finally 'reformatted' for success in my business.

I can't emphasise enough my delight in having said YES to attend this event, as the space that it provided to get 'stuff' done was invaluable and will allow me to return home to my family with an immense sense of relief but more importantly calm that I have made changes, gained knowledge, and best of all TOOK ACTION towards living the life I deserve.

Regards, Gerda
***
Jeromy Baird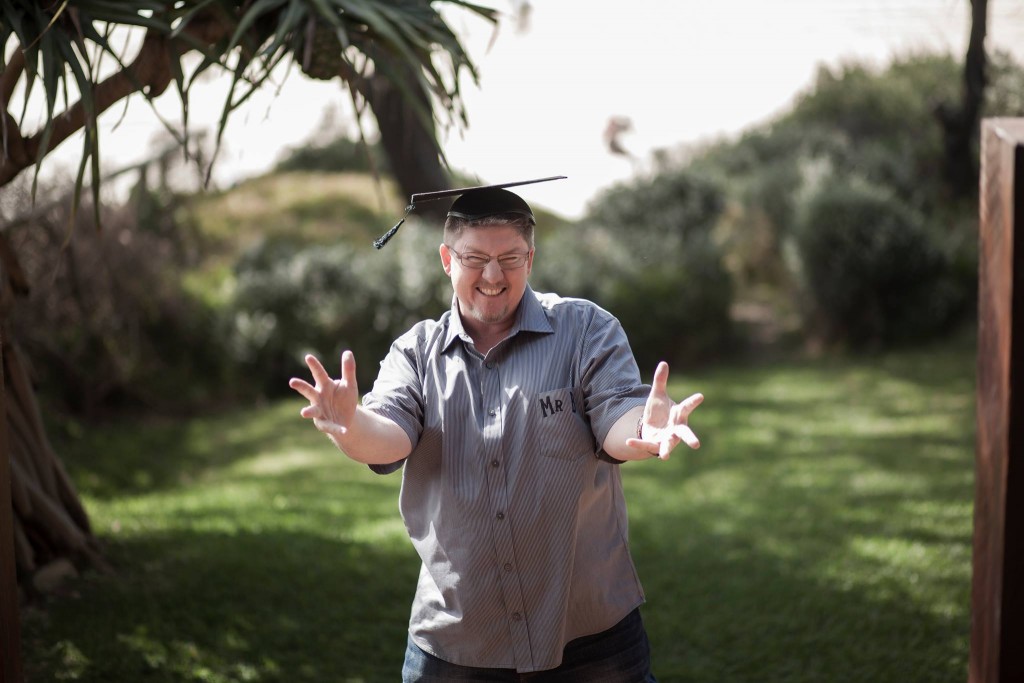 I attended a Facebook For Business Workshop with Nicola.  My business was struggling at the time, with failing marketing strategies and I just needed someone to guide me through the world of FaceBook advertising.

Well I got that and then some!  Not only did I come out of the workshop with the basics of producing a FaceBook funnel, but also with a renewed zest for my business and what could actually be achieved.

I feel privileged to have spent time with Nicola and other like minded business people, in other forums since that day.  I now know the value of the time and money I spent on that original workshop, which has resulted in an increase of 700% in income in 6 months.

Thank You Nicola for all your assistance, advice and experience which you share so freely.  You have totally changed my life!

Jeromy ~ The Mind Master

***
Jo Johnson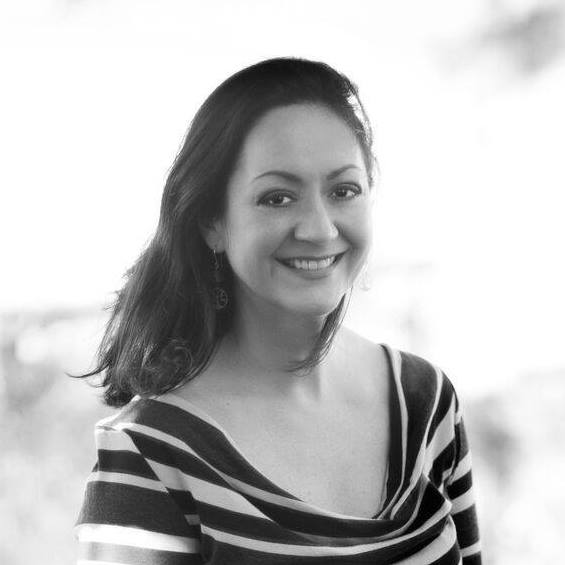 If you're considering attending a workshop with Nicola, do it! You'll get lots of practical tips on sales and marketing, as well as a framework for building your plan and strategy.

The mindset conversations are always so interesting and enlightening too.

The best thing out of the even was a great collective energy from the group which fed into more clarity about my target audience.

Jo Johnson – The Content Coach
Naomi Darby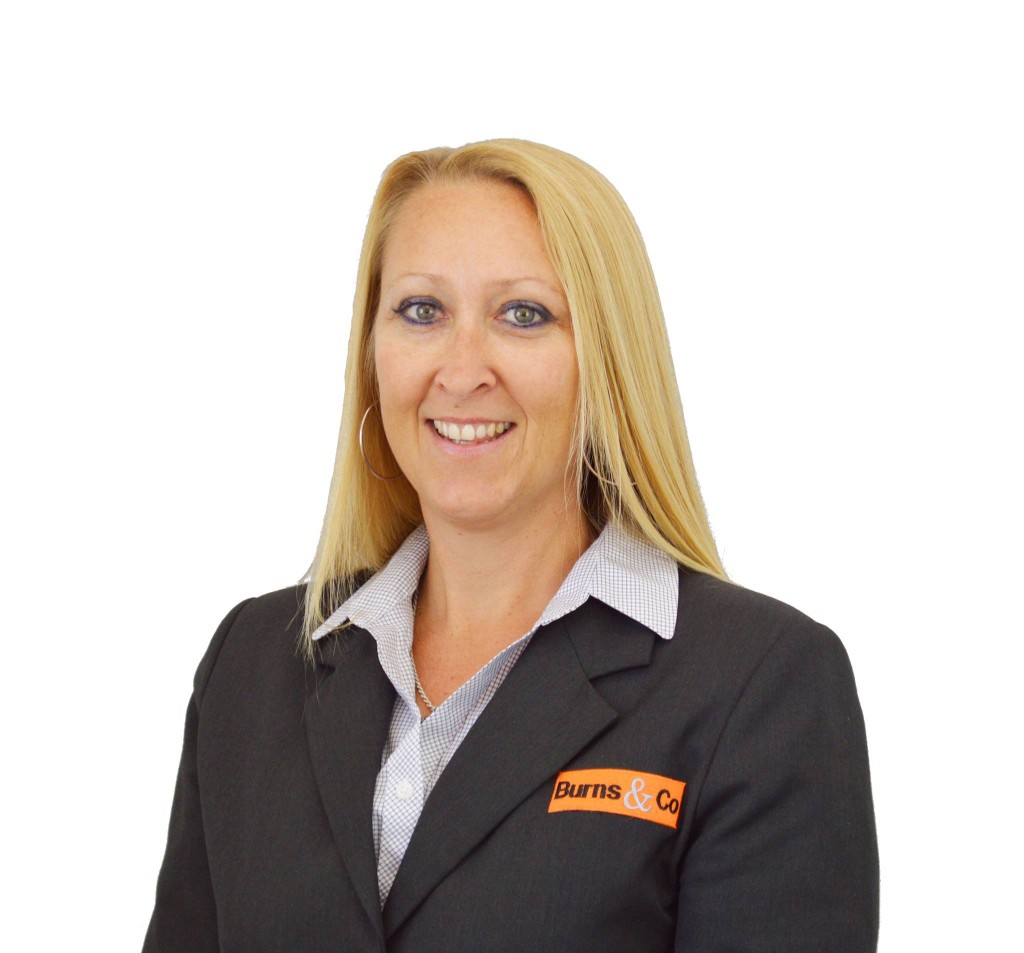 2 Day Workshop Feedback:

Just do it! It's really worth the investment in  yourself! The best thing I got out of this weekend was clarity, confidence and decisiveness

Naomi Darby – Burns & Co Real Estate
BUSINESS & SOUL ALIGNMENT CLEARING SESSIONS
Fleur Porter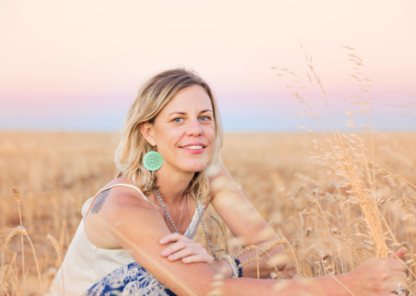 "It just shifted a lot of the worry and (self imposed) pressure I had on myself, and help me to reconnect with inner trust/knowing. I also made $30K in sales in the week following which was pretty nuts, and filled my program, which just affirmed I'm on the right track"

I asked Fleur: What Would You Say To Someone Else Who Was Considering This?  "It's amazing, just a process that you kind of have to allow and the let go, but it certainly cleared a lot of things for me x"

***
Jeromy Baird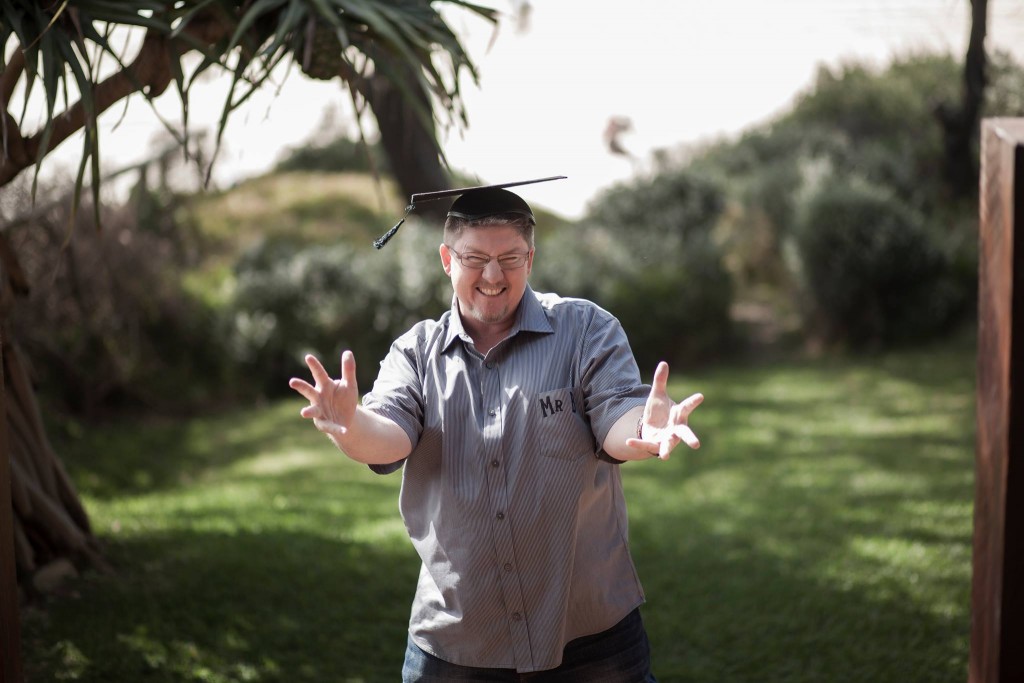 "I am clearer with my thoughts and lighter as if a weight has been lifted. I am not worrying about things out of my control as much".

I asked Jeromy: What Would You Say To Someone Else Who Was Considering This? "As a skeptic of sorts I cannot deny the immediate physical reaction I had after the session. Also the changes that took place in the week that followed. Just Do It"
Other Testimonials
Shonah Belvedere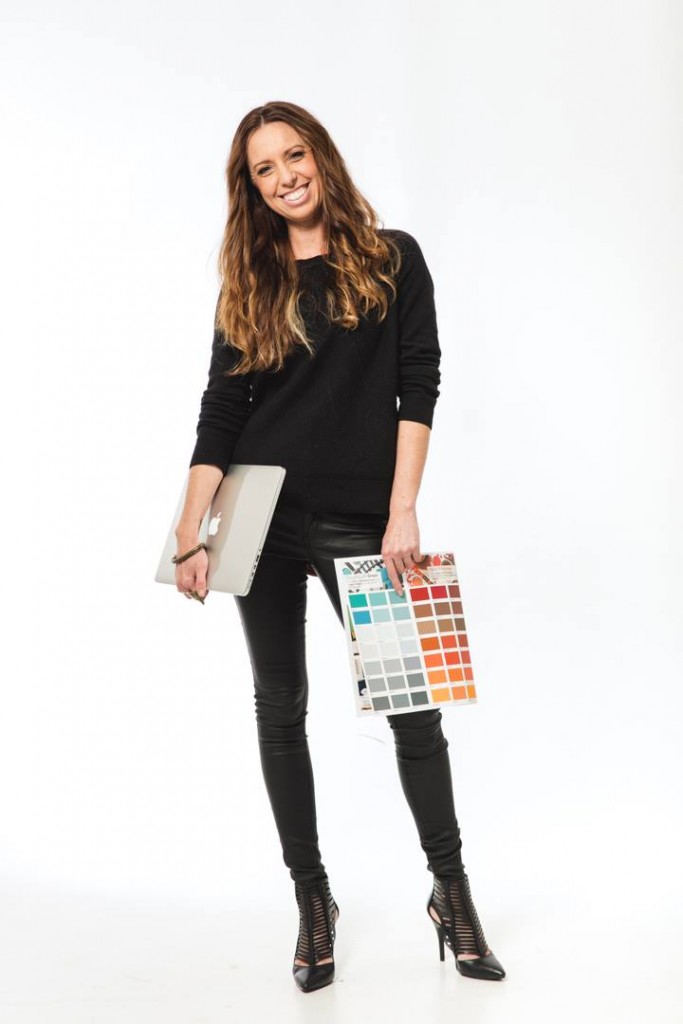 2 Day Workshop Feedback:

If you want clarity, direction and motivation to take your business or dream to the next level then you HAVE to do this.

Shonah Belvedere – Shonah B Style
Delisse Lazzara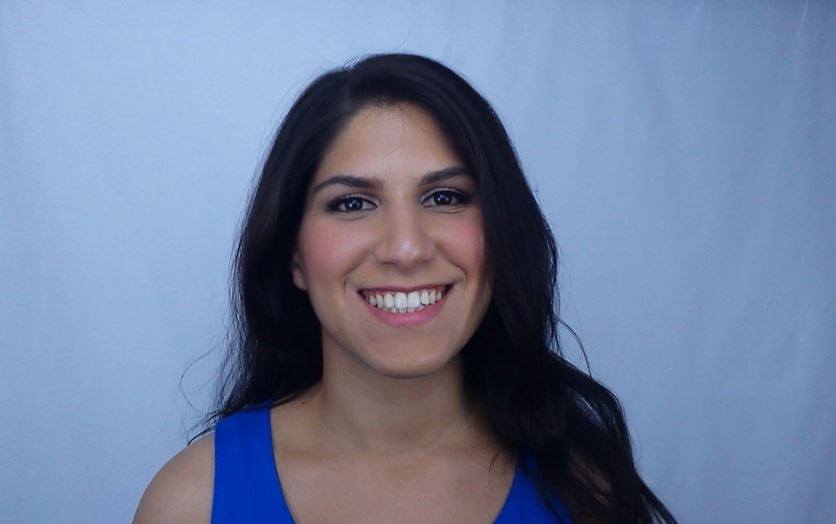 2 Day Workshop Feedback:

Do it! You'll come away feeling fresh and excited about your business. As a business owner there's nothing more powerful than being in a room of like-minded business owners.

Delisse Lazzara
Julieanne Loy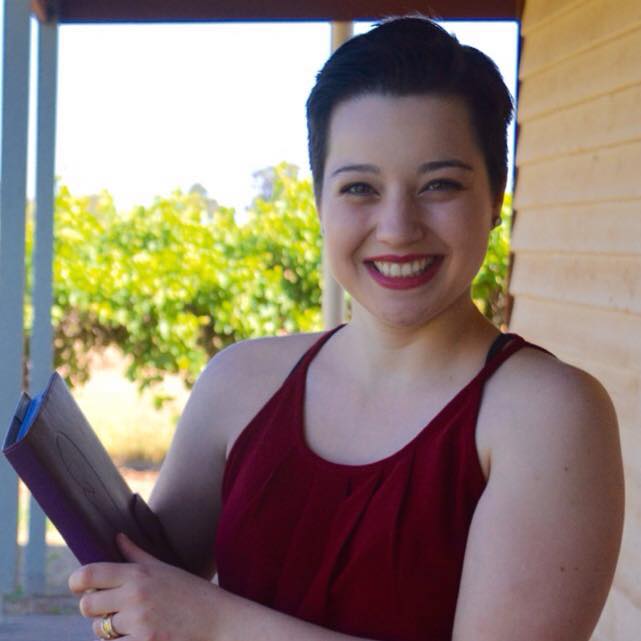 I attended a 2 day event with Nicola and it was by far the most useful workshop I have attended for my business so far. Before the event I was stuck on ideas on how to approach clients in sales, what to provide them that they will actually need and the marketing strategies to do this.

My confidence and extraction of ideas from the event was by far the best thing that I got out of it.

Julieanne Loy – Julieanne Loy Events
Jo Cenko
Nicola's ad was the very first Facebook ad I had ever seen in my news feed. I recall feeling quite perturbed that someone I didn't know had popped up in my personal Facebook space! That reaction seems so funny now as I realise how naive I was about how facebook works.

Having said that something fascinated me about Nicola's ad. There was a very friendly , girl next door photo of Nicola staring at me and as I began to read the content I felt an instant connection with what she was saying.

This was in March of 2013. I had lost a 100K+ job with a multi national oil and gas company in early December 2012, one week after taking out a massive mortgage on our home. This job had allowed me to work part time with flexible hours around my growing family. However, to me it was just a job and I was only doing it because it was good money and it paid the bills. I knew it wasn't my soul purpose and I am eternally grateful the decision was finally made for me.

I had always had a few piano students as a hobby business and as a 'backup' if anything ever went wrong with my 'real' job. I decided that this was my message from The Universe to finally follow my passion and I was excited to see where it would lead.

After applying for a consult with Nicola I had an amazing strategy session with her where we brainstormed some ideas I could use to get my business off the ground. I remember feeling so excited that my dream to have a vibrant, innovative, cutting edge music studio where kids would just love to come and learn might actually turn into a reality. I think Nicola called me 2 or 3 times after that initial conversation to touch base and see how I was going. I really appreciated her interest in me and I signed up for her 8 week program. Never once did I feel as though she was being 'salesy'. I always experienced her as truly wanting me to achieve success.

I began implementing the strategies Nicola taught me. The first step was to identify my ideal client, my avatar as Nicola calls it. Like so many people I thought I could help everyone. In fact one of my ads read "Play Piano Ages 4 -104". I now realise how ineffective this approach was. Nicola helped me identify the type of student I actually wanted to work with and the type of parents I wanted to attract into my studio. The process Nicola showed me enabled me to construct an extremely detailed description of who my ideal client actually is.

The next step was to begin marketing to this person. To say that I was absolutely delighted with the quality of parents I started to attract into my studio is an understatement. These people just understood and connected with my philosophy around music teaching. It felt so empowering, not to mention effortless, to sell to them because they already knew from my advertising that I could provide them with what they were looking for.

My overall turnover for 2013 was $47,000. It was an extremely difficult year as I was still working short term, full-time contracts as a data analyst to make up for the shortfall in income. As well as this I was struggling health wise with a condition called syringomyelia that was slowly eroding away my spinal chord prior to surgery.

Anyway, things started to lookup in 2014 as I continued to implement the strategies Nicola had taught me. She continued to guide and advise me on my direction with the business and things just started to work. My 2014 turnover was $100,000! This was my goal and at the beginning of December I actually thought I was going to fall short. After attending an event Nicola put on in October an idea occurred to me whereby I could market to my existing clients. I sent an email out early December and recorded $30,000 in sales over the next couple of weeks.

If you are thinking about working with Nicola don't hesitate. She has been my angel from heaven and I would highly recommend her to any small business owner.

Jo Cenko

Rhythm and Tunes Piano School

Adelaide, SA.
Tavia Rankin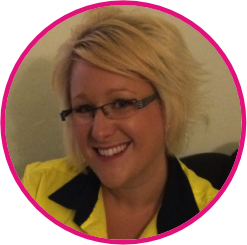 Nicola, I used to be a stalker, always watching your tips and knowledge sharing from the sidelines, then I took a life changing step and joined one of your programs. Your holistic approach to marketing and sales is revolutionary. The things you have taught me force me every day to take a harder look inside myself, question everything and be a better version of me! Thank you! http://www.thecompliancelady.com/
Rachael

Nicola, since I've done your online marketing course and followed your tips on Facebook and your blog, my online business has gone absolutely through the roof! Your strategies taught me how to connect with my audience, how to get them into my pipeline, and most importantly, how to convert them into paying clients…I literally went from $0 to $40000 in turnover in just 12 weeks, and I do this as well as running another company. I can't recommend you highly enough…You are the BOMB! Rachael-Newcastle
Fleur Porter
Working with Nic has been totally transformational from a business sense, most importantly I learnt that by restructuring the way I did business with my clients I could not only charge more (and thus create a sustainable business) but actually provide them with more valuable and lasting change.

As a coach I've moved from a per session rate of $250/month to high value packaging of my services worth $2000/month. Incubating people with purpose!!! And what a crazy-amazing bunch of people I am working with, totally committed to doing what they need to get what they want to happen in their own lives.

I'm so grateful, Nicola's program was exactly what I needed to shift my business to the next level to be able to do what I love, more effectively, with more people!

AND THIS ONE also from Fleur:

Who would have thought that my money mindset was the thing holding me back SO MUCH??? Thanks for the Rich Bitch Academy Nicola, it has rocked my world. And just like that financial freedom is not only possible for me, but happening! So excited for 2015 x
Andria-Rose
Hey just thought I'd say how much I've grown being part of the Rich Bitch program hon. The learnings I have had have been amazing and life changing. And being alongside others in the community doing the same is super inspiring. Thanks xo
Jo Johnson
I never had any trouble asking for the sale or quoting prices when I worked for someone else. But somehow, in my own business I felt more vulnerable to hearing 'no' or 'that's too expensive'. This Rich Bitch Academy work has helped me get over myself and my fears and simply stand up tall, shoulders back and say 'this is what I'm worth and I won't accept any less'. I've really felt the power of this change of thinking and have had some great success with it:

1. I've managed to move a per hour client to a much larger project fee.
2. I've increased an old per hour fee with one of my first ever clients that was way too low, by 50%.
3. I increased a ' per piece' client (ad writing) by 100%.


And the best thing? No one batted an eyelid! If you can demonstrate the value of your service, the right clients will be happy to pay you for it.
Michelle Holland
I've found the RBA really powerful. It just allows you to hold a very clear mirror up, look at your 'money head stuff' and go…"OHHHHH, that's why I'm holding myself back from success! Whoops." They are definitely an eye opener and have made me realise that I need to become friends with money and help it work for me. I'm definitely more confident about my upcoming program release because if the work I've done in this area.
Kellie Ward
Wow wow wow
Just completed Module 1 of RBA (Rich Bitch Academy) & have more clarity than ever before.
Insecurities defined …
Outcome: implement new systems and delegate the small stuff so I can concentrate on the big stuff.

Am kicking myself that I didn't opt in to this sooner… oh well better now than never!!! This shit rocks Nicola seriously thank you so much x

Kellie W., Traralgon
Annette Farrow – The Helium House
Before I met Nicola, I wasn't making enough money and I had to make a decision. Either shut up shop or make the business work.

After speaking with Nicola the first time, I actually had some direction. Ideas! A few months later, there's so much that I still want to do. My team have noticed the difference. Customers love the changes.

I'm LOVING it. We have an increased online presence. We're getting more referrals from customers.

I thank God for the day I found her.

– You can Annette's testimonial video here
Lorraine Charlecraft – Pitter Patter Photography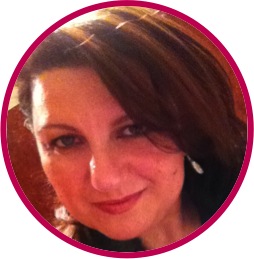 By far, you (Nicola) are one of the most AH-MAZING and wonderful people I have had the pleasure of dealing with. You have all been supportive, patient and helpful. Your group of women on your Facebook page are all so very helpful and we always get to have a laugh and/or enjoy what goes on your page.
You though, are a testament to what you say you will do.  Never once have you or ANY of your amazing family and staff left me alone. Never once have you or ANY of your amazing family told me off for something and never once have you or any of your amazing family told me to go and figure something out myself without offering help and continuous support.

I have had a very costly and negative experience in the past, not too long before I contacted your lovely self to see if I could join your group. They basically promised me the world and delivered nothing but heartache and pain and that is without a word of a lie. They were in constant contact with me trying to get my business, but once they received my $1000 deposit, it was goodbye Charlie! They told me to go on to Facebook, join on their group and discuss things there and that was it and to wait for the conference we would all attend. When I couldn't attend the conference due to unforeseen circumstances, they basically took all my money, no refund of any kind and it was like they said "too bad so sad!" I virtually lost all money, which was extremely hard to swallow as it was not a little amount of money and has caused me a fair bit of angst and financial hardship. I saved for their program, long and hard and they didn't care.

But, then I found you. I decided to yet again take the plunge and follow to try and find help to get my dream of working full time in my own pet portrait photography business. And I'm so far, I am so glad I have because you truly are AH-MAZING! And I can swear and no-one tells me off!! LOL
So, all-in-all, I just wanted to thank you and your awesome team for everything you have all done so far. I llook forward to a whole new world of my own business and be able to help others too. For this, so far, I thank you. Thank you!

Lorraine
Miranda Mitchell – Investment Strategist
I've gone through Nicola's 8 week course last year and I'm implementing everything that I've learned! I took some time out last year, and I knew I needed to get things going again. The opportunity to get back involved is exciting and amazing! And, I'm excited to get everything moving and happening again!!

Huge thank you!

Miranda
Natalie Martin – Recruitment Specialist & Corporate Coach
I run my own company and corporate coaching for women. The value that I have got, the systems and the processes that I have to implement and have implemented HAVE ACTUALLY been working!

I've implemented them into my recruitment business as well, and they're working there, too!

Nat Martin
Agnes Aldana – Apple Bites Wholistic Nutrition
I'm a health coach. I love working with Nicola, because she is so caring and down to earth. She has so much experience to back up each coaching session. She knows the highs and lows of being an entrepreneur and what you'll go through along your journey.

If you want something that will give you real, practical skills on social media to grow your business, how to reach your target market and to dig into what will really keep you going through the highs and lows.

Call Nicola today! You won't regret it.

Agnes
Robina Meehan – Number 45 From The Heart
I was very green in the business world. My business had the potential to go awol, but I didn't know how to get it out there and tell people about it in a big way. Nicola has shown me a way to funnel things straight to me, to share with the girls what I have to offer.

She's taken me step by step, from not knowing what different words meant and what buttons on my computer to press!! To have a business that flows along, so I can still spend time with my family and give everything I have to my clients.

Thank you Nicola & Crew.

Robina
Bron Watson – BronWatson.com
I just wanted to say thank you to Nicola. I've been working with her for a while now. I used to work 4 jobs, working hard with my kids and we've now got a beautiful business model, with strategies in place & we're ROCKING IT! With Nicola's support, I've been able to build something from nothing in a very short period of time, because I implement what she tells me!

Nicola is excellent at teaching something that is really complex in a way that's simple. Nicola guided me from where I was to where I am now. The best part is that she takes you through from wherever you are now, to grow where you want to be.

I cannot thank you enough. You've changed my world and my clients' worlds. I can't wait for the next part of the journey.

Bron. (You can see her video here)
Lorina Ikinofo – PR Rentals & The ME Project
In the Prework to Nicola's course, almost 12 months ago, I made an extra $20-$30k in my business!

Since then, from last year to this year, I have turned over $300k CASH and have contracts for over $1/2million dollars.

A year later, I wanted to know how to work with her again.

The initial $6k course was a huge amount of money back then, but my perspective has changed completed.

This stuff never stops working.
I am a living breathing positive testimony to your great work.
I paid for an event that delivered the expectation … Except for being ill day one!!
My businesses don't need the same 'level' of hustle that some of your programs work with, but totally happy to say it moved me to directions and businesses decisions I would have never made.
I have engaged a VA and a team who are doing an awesome job with all our programs and I've established some excellent business/networking and fun friendship connections.

My husband is moving forward… Thank f!ck! With his Business coach with renewed enthusiasm.
Looking forward to seeing you in October… I think! Lol

C x
****
Bron Watson – www.Bronwatson.com and www.nursepower.com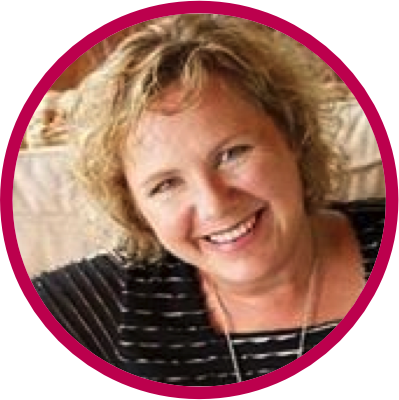 To say thank you is NOT enough….

Let me introduce myself. Hi and my name is Bron Watson, I am a mother of five amazing boys, married to Paul and like you….I have a vision to run my business my way, helping the people I want to help.

Three years ago, I met a beautiful lady by the name of Nicola Moras, we both had the same mentor, Nicola was a little more advanced in her business than me, and we worked damn hard to get our businesses off the ground.

As a mother of five, a nurse, a mentor and now business owner, I struggled to implement, took my time, not by choice and launched my business 'Nurse Power'. I had some wins, numerous challenges and a huge learning curve in the online world of business.  I built a business…with a lot of hard work, and learning what not to do.

During the past few years, Nic and I stayed in touch, and I watched with awe and inspiration, as her business grew, as she hit her goals an became and expert as a mentor, as a leader and someone who I could trust.

Twelve months ago, I approached Nic and asked if she would teach me what she had done…we agreed to make business work, and I agreed to implement and believe in the process, even at times when I did not believe in myself.

Nurse Power for Students and the programs developed, I have loved serving and supporting this amazing profession and providing students with the study blueprint for them to be the very best nurses they could be.

I listened, I watched and I modelled a system, which has proved time and again to work. During the past 6 months, under the guidance of my mentor, and friend Nic, I have now developed a system and process to teach other women, who, just like me, wanted to develop and make money from online programs and community. Bron Watson – Accelerate became a reality.

If it had not been for Nic, beside me, in front of me, and showing me the way to build an awesome business where 6 and 7 figures are playing out each and every month…

Thank you Nic for believing in me, for being you, for doing what you do, a big cheers to our first $48K in sales written in 10 days….and I cant wait for the next leg of the journey.

I now have Paul working with me, my dream of being financially independent a reality, working with my best friend and providing our family with the future they deserve.

Investing in a mentor is the best return on investment, I can't thank Nic enough for taking me from 'what if'…to 'what next'.

With much appreciation and love,

Bron

Bronwatson.com
****
Testimonial from Miss S.N. – Yoga Instructor Extraordinaire and creator of 8 Week Body Transformation Yoga Programs
"I was breaking even for 2 years, since the very start of my business… and then I literally welcomed Mr. Debt to sit on my lap. I was desperate, pregnant, lost and had $80 in my bank account. I was so close to giving up on my passion and going back to the corporate industry.

Then I saw Nicola's ad on Facebook, checked her out and my immediate reaction was – OMG I don't want any of her Free Stuff I just want work with her! Bear in mind I had absolutely NO MONEY and literally drowning at this point of time. But I was desperate and I wasn't ready to give up my business. So somehow I found the money (heartfelt gratitude to my AMAZING husband!) and started working with Nicola.

Within 2 months, my turnover increased by 230%, in 4 months 402% and now I'm well on my way to increasing my turnover to 700%. What I love about Nicola is that she gives you so much confidence and you feel as if you can take over the world. She doesn't give you the fish, she teaches you how to fish. I don't know how she does it but she's changed my perception of the business world so much that I know exactly what to absorb and what to let go. Her guidance has helped me come up with so many ideas that, a few months ago, I wouldn't have even dreamt of putting it out there.

I make decisions now. Decisions that I don't sit on for days, contemplating if it's right. These days I KNOW what's right and what's not. I learnt more with Nicola in 3 months than I did by making mistakes over and over again for 2 years prior to Nicola.

I started using my brains, which honestly, I never imagined I had.

You don't get your money's worth. You get more… MUCH more. And I think that's a pretty good deal. "

SM xx

Amy MacGregor
Rachel Dunn, Girl Director (Video Marketing Mentor)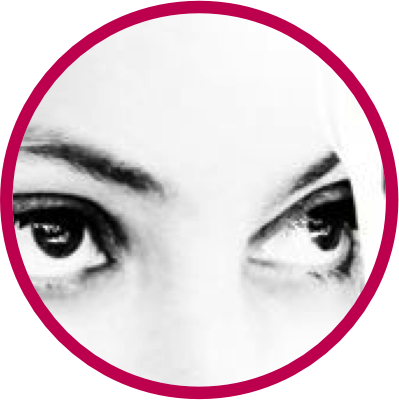 Who has since moved to averaging $24k per month MINIMUM in sales! – as at Dec '13
Leanne Stockwell, Naturopath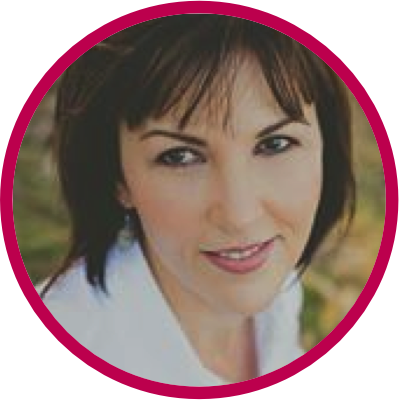 "When I look back to a year ago I was technically challenged and clueless about social media and Internet marketing and building lists and doing videos and keeping in touch with my clients and all of that stuff !! I have SO much more knowledge now and feel a lot more confident as an expert in my field too. Finances are improving and once I get more program stuff happening, I will definitely be better off !! I have learnt a big lesson about keeping the faith, focusing on the bigger picture and NOT giving up!! This time next year – more programs, lots of fab clients getting amazing results AND a great holiday with hubby and the kids (September '14) xxx

Shyloh Gardiner 🙂
Lorina, PR Rentals
My Name is Karina Francois. I am a Naturopath in Victoria. I have been in private practice for nearly 10 years. When I first came across Nicola Moras …I was at a point in my life and business where I wasn't sure where I was going. I was exhausted with trying to make things work in the clinic but I had got it to a certain point and It just wasn't going anywhere in a hurry.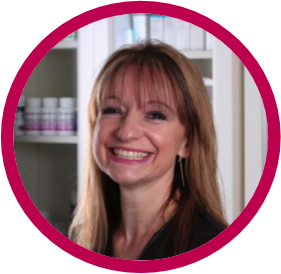 I then saw Nicola's ad on Facebook and her genuine smile caught my attention. Seemed that my prayers had been answered and I had found what I needed.
Unsure of whether the money I was about to spend was another one of those trial….and error things I decided to sign up because after all my years of hard work I really wasn't ready to give up.I knew I had to try something different and so I took the leap.

From day one Nicola has been supportive. A great mentor. Her program really works. You have to follow the strategies she teaches and the benefits totally have allowed me to gain trust in the process of her mentoring.

I am only half way and my business turn over has doubled.

My cash flow has doubled.

I have been able to purchase things to help improve my business that I had never felt would be possible. I am smiling from ear to ear!

Yes Its not a magic wand but it kind of is..because if you do whats necessary the results are expressed through increased revenue and phone calls!!!!…more and more prospects…day in and day out…and the ones you want to work with!

I would recommend anyone to engage Nicola Moras..she is an asset to my business and also a genuine authentic person that I will always respect and treasure.

Kind regards
Karina Francois ND
*****
Hi Ladies,

Just wanted to say that I've now sold FOUR of my programs! Still another couple pending and have more women to talk to over this weekend.

Everything Nicola has said about your ideal perfect client (AVATAR) is SO true – they're the ones who want to buy. I'm really glad that I spent so much time working on this and being absolutely clear on who I wanted to help. In my first week of selling programs I have paid for our course. It is such a good INVESTMENT and I am so unbelievably grateful that I have this knowledge. THANK YOU NICOLA! And this is just the beginning 🙂

Happy Friday ladies, EXCITEMENT! Mwah xxxxx

Jess Maguire Miss Physio