FREE 4 PART VIDEO TRAINING SERIES: How To Create Authority & Expert Positioning Online
FREE 4 PART VIDEO TRAINING SERIES: How To Create Authority & Expert Positioning Online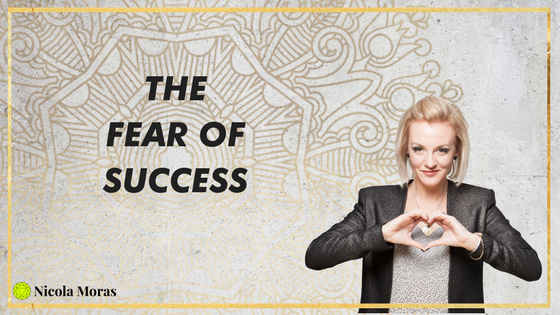 We're all motivated by different things… however… generally speaking, there are two things that get us MOVING:
The fear of success OR
The fear of failure
When you know how you can get leverage over yourself and unlock this stuff, you become UNSTOPPABLE.
I've been listening The Big Leap again and I there are so many light bulbs going off – again and again and again!
I read this book (and listened to it) years ago and I think that this a book that is TIMELESS.

Some nuggets from it before we get into the video blog:
* Everybody is 100% responsible for their interactions. You're 100% responsible for you and the situation you're in. The other party is also 100% responsible for their part in the situation.
* We sabotage our FEELINGS of joy constantly until we become aware of it! I'd forgotten about this little chestnut.
For my take on how this ties into your BUSINESS, check out today's video
Nicola