FREE 4 PART VIDEO TRAINING SERIES: How To Create Authority & Expert Positioning Online
FREE 4 PART VIDEO TRAINING SERIES: How To Create Authority & Expert Positioning Online
THE PROBLEM WITH GOAL SETTING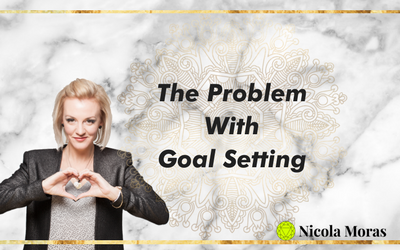 I remember sitting in a room in Melbourne where I was asked what my goals were for my business. They felt lofty at the time – and quite unrealistic. I remember wanting to leave work and do what I do full time. I wanted to replace my corporate income. I wanted so much.
And YES, goal setting can be GREAT…but…
There are about a GAZILLION and one different trainings, tools and templates on goal setting and to me, there is a bit of problem with the way it gets taught much of the time.
For my take on how this ties into your BUSINESS, check out today's video
– Nicola