FREE 4 PART VIDEO TRAINING SERIES: How To Create Authority & Expert Positioning Online
FREE 4 PART VIDEO TRAINING SERIES: How To Create Authority & Expert Positioning Online
WHAT IS AUTHORITY & WHY DO YOU NEED TO CREATE IT?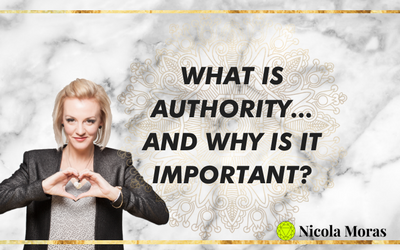 AUTHORITY to me, means speaking with CONVICTION and in such a way that it really has people both consciously and unconsciously KNOWING that you KNOW YOUR STUFF.
That you are a subject matter expert…
That you're going to be able help them achieve the solution that you  provide for them.
Knowing what you stand for and communicating THAT in an effective to your niche is PARAMOUNT in this day and age of building your digital footprint and authority in the market place.
People are going to research you. Seek you out. 'Search you up' as my kids would say!!!!
You want to be able to create a KICKASS FIRST IMPRESSION as soon as people come across you – but that's not all.
Check out the vlog for more!
I trust this has helped & if it has, please leave your comments below or share it with someone who needs it.
Now go kick some ass!
Nicola