FREE 4 PART VIDEO TRAINING SERIES: How To Create Authority & Expert Positioning Online
FREE 4 PART VIDEO TRAINING SERIES: How To Create Authority & Expert Positioning Online
WHAT SUCCESS REALLY TAKES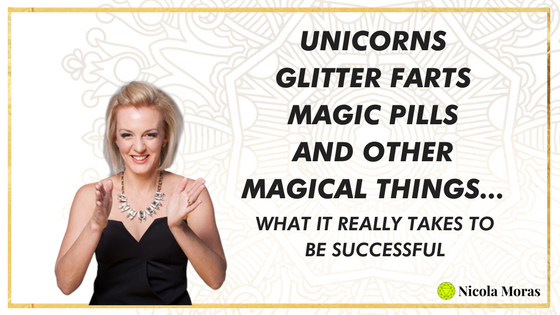 It ain't easy building a business regardless if you're building it offline or online. If it were easy, everybody would be doing it! Find out today what it REALLY takes (hint: there'll be no magic pills here!)
There have been people who have come and gone in my industry since I've been growing this from 2010. Some just simply don't have the BASIC THINGS (honestly, it's not rocket science) down.
I'd love to share with you today my opinion on what it REALLY takes to grow a successful business…
WITHOUT the magic pills, guru's, unicorns and smiley faces on the end of everything.
– Nicola