FREE 4 PART VIDEO TRAINING SERIES: How To Create Authority & Expert Positioning Online
FREE 4 PART VIDEO TRAINING SERIES: How To Create Authority & Expert Positioning Online
1 Hour = 1 Year Of Content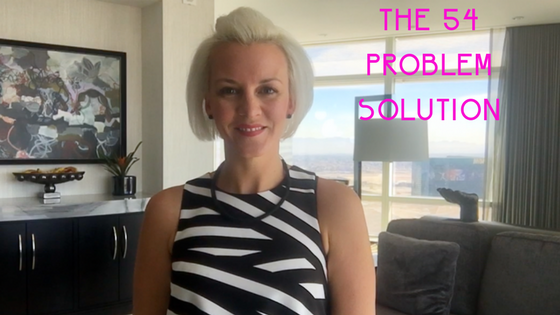 I was sitting on a plane a few years ago on my way to run an event and I was thinking about my marketing and the kinds of clients that I want to work with & bring into my tribe. You see… I'm not for everyone, and I'm jiggy with that. Some people like me. Some don't. And I'm cool with this. I'm not here to be liked by all, I'm here to help others grow their businesses, get themselves out there and create financial independence.
Anyhoo… while I was on the plane thinking about who this was, there was this massive download – my fingers were flying across the keyboard as I really connected with the person (fictitious person) who I wanted to help. As a result of this, I came up with what I like to call "The 54 Problem Solution".
When you implement this strategy, you will have a years worth of content ideas fall out of your brain, through your fingers and into your computer. A years worth of ideas. Content. Things you blog about. Facebook about. Write about. Create courses around… and so much more.
So check out the video and let's get down to business!
Remember to leave your questions and comments below.
If you want help implementing this, click the button and we'll hop on the phone!