FREE 4 PART VIDEO TRAINING SERIES: How To Create Authority & Expert Positioning Online
FREE 4 PART VIDEO TRAINING SERIES: How To Create Authority & Expert Positioning Online
YOUR WEBSITE…SOME HOME TRUTHS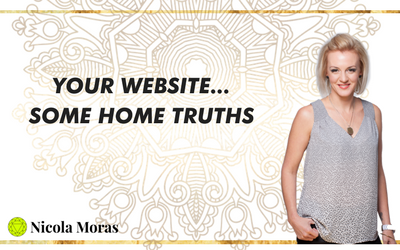 There comes a time in every business life where we look at our websites and kind of, well, *sigh*.
It's not fitting us anymore. It's like an old coat in last season's colours that washes us out and makes us look pale and ill.
Not. Awesome. Dot. Com!
BUT. Just because your website doesn't make you want to shout the URL from the rooftops, it doesn't mean you can't LEVERAGE IT.
So here's the down low and HOW to leverage it WITHOUT needing to spend one single more dollar on it. And be OKAY with that
– Nicola